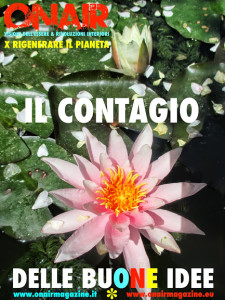 O n A i r s i o c c u p a d i . . . Development Ecosintonico, lower decrease happy, green economy
Suggest strongly the need to transit through the concept of SUSTAINABLE that of ECOSINTONICO.
The "SUSTAINABLE" is a narrow road that leads to the welfare of the person or, nor of the Earth.
A human being can get to "hold up", in extreme conditions, sino a 2 times and + its own weight, but would you call that man happy? Pensiamo che il nostro Pianeta non abbia bisogno di altri carichi ritenuti "SUSTAINABLE", but needs HARMONY. He asks actions and movements that are syntonic with the principle that animates, governs it and through it with consistency in every aspect of their every moment of life.
Ours is a REVOLT Ethics, Pacifica & Creative against the impoverishment of the self and the generation of new forms of support and promotion of the paradigm of self and of the contemporary and ongoing sprigionamento creative human potential. Let's talk about Growing and Beauty, Science and Medicine, but also of Education, Network and Rights. We take care of Literature, History and Anthropology, of Music, Cinema, Photography, Video e Teatro, but we TASTE, TOUCH & SMELL, then we will be often in the Kitchen, in Tailoring and Serra Shops and Odour, as well as to the console mixer and glued to the screen.

Based on the awareness of the infinite value of human potential, we intend to contribute to the spread of a culture of human dignity, and come out in defense of any claim denied, against absolutism, and against Prohibition,, against the arrogance of power.

THESE OUR FREQUENCY:::>*NOW STAY TUNED ON YOUR PERSONAL ATTENDANCE OnAir:::>>>>>>>>>>>